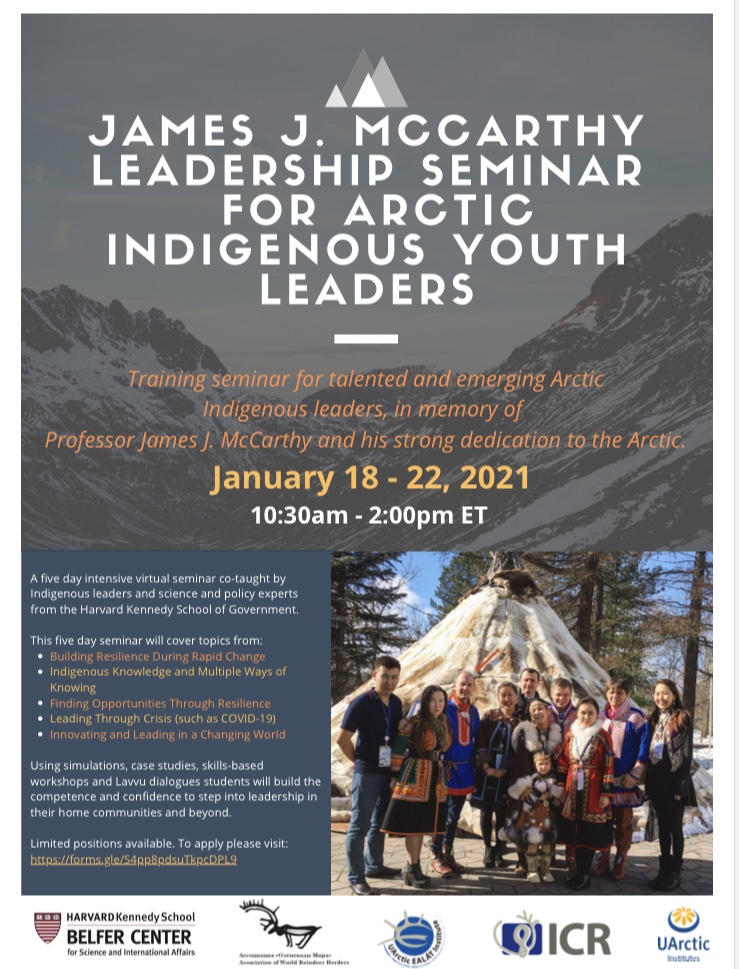 Training seminar for talented and emerging Arctic Indigenous leaders, in memory of Professor James J. McCarthy and his strong dedication to the Arctic will be hold on January 18 – 22, 2021 (10:30 am – 2:pm ET).
A five day intensive virtual seminar co-taught by Indigenous leaders and science and policy experts from the Harvard Kennedy School of Government.
This five day seminar will cover topics from:
Building Resilience During Rapid Change
Indigenous Knowledge and Multiple Ways of Knowing
Finding Opportunities Through Resilience
Leading Through Crisis (such as COVID-19)
Innovating and Leading in a Changing World
Using simulations, case studies, skills-based workshops and Lavvu dialogs students will build the competence and confidence to step into leadership in their home communities and beyond.
Limited positions available. To apply please visit:
https://forms.gle/S4pp8pdsuTkpcDPL9