The Role of Traditional Knowledge for Sustainable Development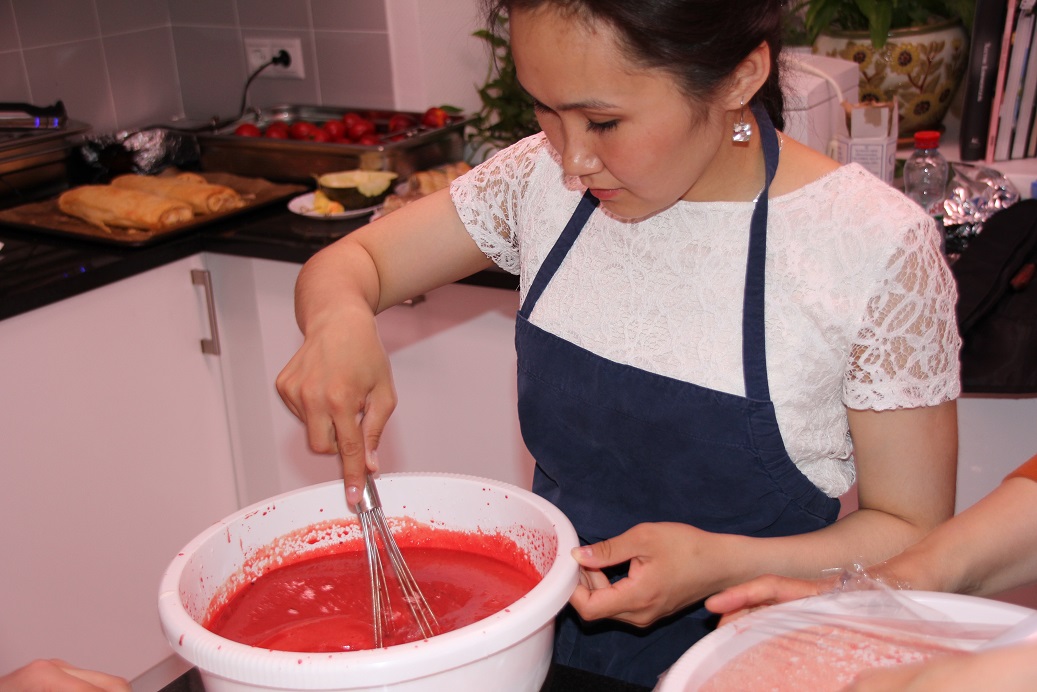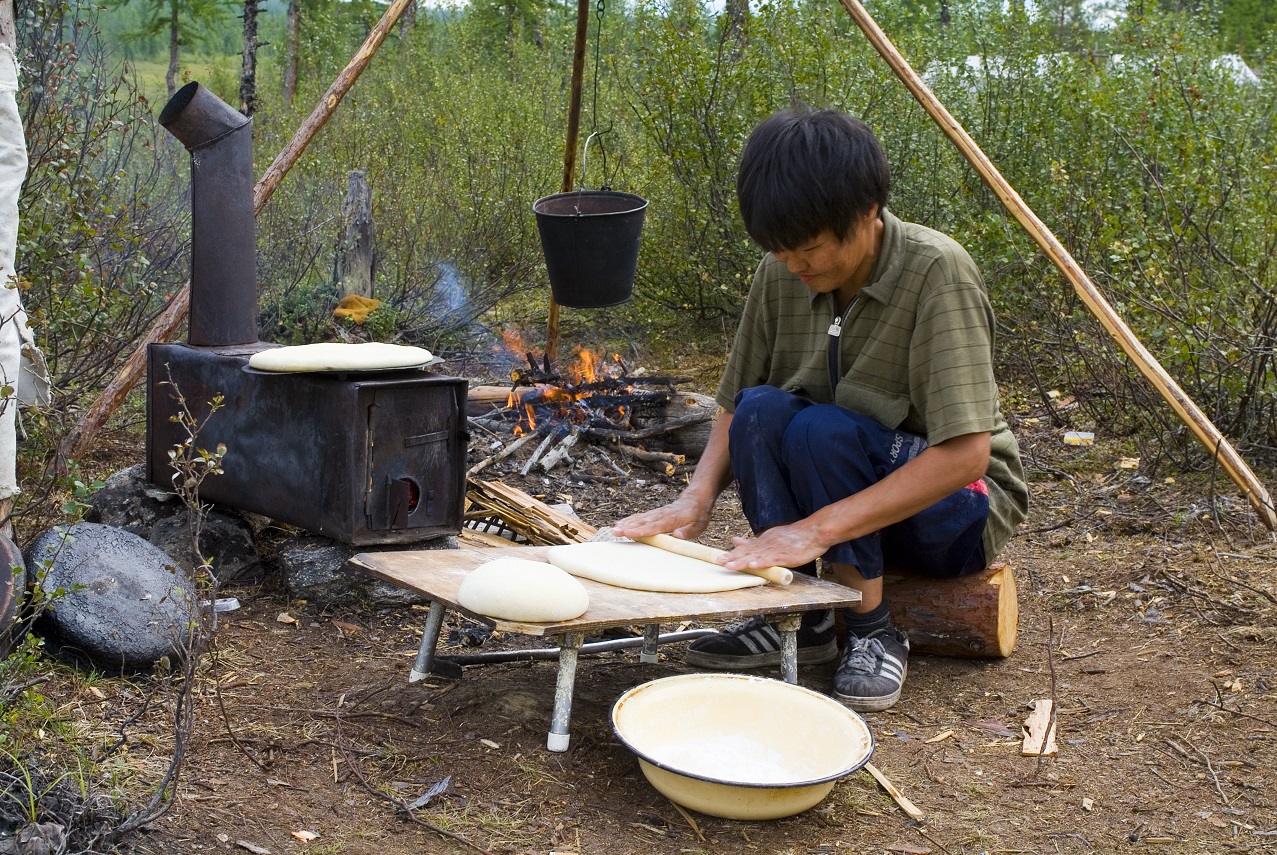 The Arctic and sub-Arctic environment, climate and biodiversity are changing in ways unprecedented in our long histories in the North, challenging traditional ways of life, wellbeing and food security, and constituting a legitimate concern for our future. Indigenous reindeer herders' adaptation to new hazards in the Arctic such as loss of pasture lands is exacerbated by a changing climate. Traditional ways of life, well-being and food security are challenged, which makes us worry about the future of Indigenous peoples. We are concerned that the food culture of Indigenous peoples will be strongly affected. Traditional sources of food for Indigenous peoples, such as reindeer herding, fishing, hunting and gathering berries and other food resources, is a part of the lifestyle, based on experience and knowledge.
In reindeer herders' understanding, good pasture conditions (in Northern Sámi language "ealát") are the foundation for the reindeer herd (Sámi "eallu"), and the reindeer herd is the
foundation for the life (Sámi "eallin") of reindeer herders. EALLU Indigenous Youth, Food Knowledge and Arctic Change is an ongoing project in Arctic Council's Sustainable Development Working Group (SDWG), as a project by and for Indigenous youth. EALLU explores the traditional food systems of Arctic Indigenous peoples and how these can be mobilized for food security, food sovereignty and economic development in face of a changing Arctic. The project navigates towards development for Arctic Indigenous peoples based on our own premises, i.e. founded on our own knowledge, our own resources, and our own people. In short, the challenge of EALLU is to use our own knowledge to build our own society. The project involves a series of community-based youth workshops about food and Traditional Knowledge, bridging generations, experience and understanding across the Arctic. All Arctic Council Permanent Participants have actively participated and contributed to this work.
Traditional Indigenous knowledge is a systematic way of thinking, perceiving and knowing that has evolved over centuries and millennia, and is applied to phenomena across biological, physical, cultural and linguistic systems (cf. Ottawa Traditional Knowledge Principles). This knowledge belongs to the Indigenous peoples and is uniquely expressed in their Indigenous languages, through which it's passed down from generation to generation. Food, human identity and language are deeply connected. The EALLU project documents food knowledge systems using linguistic, ethnocultural and biological methods, traditional Indigenous knowledge, knowledge co-production, community-based and place-based approaches, as well as literature research on food resources. Food production systems of the Arctic Indigenous peoples are extraordinarily diverse and rich but are also faced with the erosion of knowledge due to the effects of globalization. Our hope with the EALLU project is that it may help to preserve these unique Arctic food knowledge systems in the future.
An important cornerstone in EALLU´s approach for engagement of new generations is training, education and exchange opportunities for Indigenous youth.
Indigenous peoples´ food knowledge is essential to our future ability to adapt to the ongoing and future climate changes in the Arctic
Very often reindeer herders´ rich understanding and knowledge-base of food and crafts haven't been fully utilized for economic development in and by their societies. There's also a need to recognize that revitalizing traditional products for modern markets – e.g. on reindeer herders´ own premises and by reindeer herders themselves - is a good approach for innovation and strengthening of Indigenous economies. The EALLU project has therefore developed training courses for Indigenous youth in innovation and entrepreneurship together with Nord University and Center for High North Logistics in Norway, UArctic EALÁT Institute, University of Saskatchewan in Canada, and North Eastern Federal University in Russia. Furthermore, Association of World Reindeer Herders, International Centre for Reindeer Husbandry, Harvard University Belfer Center and UArctic EALÁT Institute, supported by the Indigenous Peoples' Secretariat, has together established a new Indigenous Leadership Training Seminar Series in the name of Harvard Professor James J. McCarthy, former co-chair of IPCC (Intergovernmental Panel on Climate Change) and ACIA (Arctic Climate Impact Assessment). This resilience leadership training platform also addresses adaptation opportunities through Indigenous food systems.
Based on recent results and documentation work, the EALLU project intends and hopes to soon invite all Indigenous peoples in the Arctic to a new university course - The Food Systems of Arctic Indigenous Peoples - including culture of food preparations.
The Arctic States signed the Agreement on enhancing international Arctic Scientific cooperation in Fairbanks May 11, 2017, which includes Traditional Knowledge as "Scientific Activities". In the EALLU project we will discuss traditional Indigenous knowledge as a knowledge base for Arctic Indigenous peoples' food systems and science.
However, we are also mindful of erosion of the traditional Indigenous knowledge upon which Indigenous food systems rest, due to the effects of globalization. To avoid vulnerability in face of change, one should be allowed to utilize one's own knowledge and resources for adapting (and thriving). Barriers to adaptation should be understood and addressed. Sámi reindeer herders, for instance, find it challenging to determine a sustainable economy based on traditional Indigenous knowledge and Indigenous worldviews.
With these perspectives in mind, there are concerns about the often limited adaptive capacity of Arctic Indigenous societies to preserve their food culture and use their local natural food resources for sustainable development. We stress that Indigenous peoples´ food knowledge is essential to our future ability to adapt to the ongoing and future climate changes in the Arctic. Arctic Indigenous peoples´ food systems can be understood as coupled social-ecological systems based on traditional Indigenous knowledge. However, in the close future it might risk to be decoupled from nature, or even broken down if not maintained and strengthened. It's important to support resilience building and adaptation measures in face of climate change, land-use change and globalization, while recognizing the value of traditional Indigenous Knowledge as a foundation for adaptation and nature-based solutions.
The article is published on the Arctic Council web-page
Photos by Alena Gerasimova, Svein Mathiesen and Yuri Kokovin
Authors
Anders Oskal
Association of World Reindeer Herders, ICR
Alena Gerasimova
Association of World Reindeer Herders
Tonje Margrete Winsnes Johansen
Saami Council
Svetlana Avelova
North Eastern Federal University, Sakha Republic
Ravdna BME Sara
Sámi University of Applied Science, Norway
Nechei Serotetto
Centre for Reindeer Herding Development, Yamalo-Nenets AO
Inger Anita Smuk
Association of World Reindeer Herders, ICR
Svein D. Mathiesen
UArctic EALÁT Institute