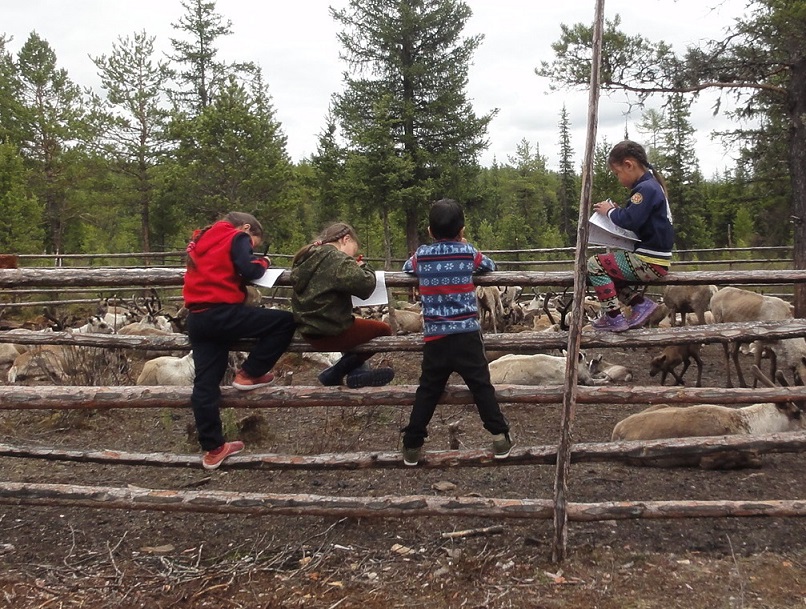 Children and youth (till age 17) in the different reindeer herding regions in the circumpolar Arctic are hereby invited to send in drawings to the exhibition "Children in reindeer husbandry – 2022". The exhibition will be displayed during the 7th World Reindeer Herders' Congress in Khanty-Mansiysk, Russia, 3rd-9th of March 2022.
All who send drawing(s) will receive a diploma confirming their participation in the exhibition. In addition, WRH's executive board will draw lots to reward 10 children with small gifts.
It is up to each participant to choose what to draw as long it is something connected to reindeer husbandry. Only original drawings will be accepted.

Download more detailed information, requirements for the drawings and address where to send the drawings HERE
Photo (c) Alena Gerasimova