The first Arctic Indigenous Peoples' Food Congress will be held in Guovdageaidnu (Kautokeino), Norway on March 9-13, 2020.The preliminary theme of the food congress is: Arctic Indigenous Peoples' Food Systems, Traditional Indigenous Knowledge and Innovation: Food Security and Rebalancing Indigenous Peoples' Position in the Value Chains.
The program will include cooking, demonstration of traditional foods and dishes, modern cuisine, slaughtering and processing, and will include a multitude of indigenous food cultures, traditional indigenous knowledge, traditions, stories and menus. There will also be a conference with presentations based on traditional indigenous knowledge and science. The event will display the diversity of food resources and systems of Arctic indigenous peoples, including reindeer and caribou meat, moose meat, fish, birds, berries, plants and so on. The week-long event is envisioned to culminate with a grand feast dinner the opening night of the food conference on Thursday March 12. The whole event is to be a celebration of the unique food systems of Arctic indigenous peoples, and our sincere wish is to have it continue and rotate among other Arctic indigenous regions.
The event will be attended by the Minister of Regional Government and Modernisation of Norway, Mrs Monica Mæland, the State Secretary of Sámi an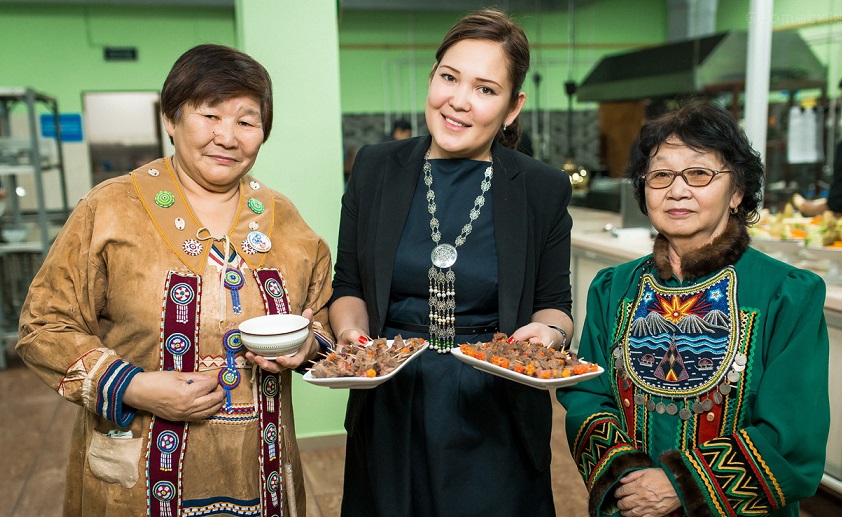 d minority affairs Ms Anne Karin Olli, and Founding President of Gourmand International, Mr Edouard Cointreau, among others.
The main organisers of the event is the Association of World Reindeer Herders (WRH), International Centre for Reindeer Husbandry (ICR), UArctic EALÁT Institute at ICR (UEI), the Arctic Council EALLU Project, and the RCN Rievdan Project WP3.
(ICR photos)