Next week the SIRHA International Hotel, Catering and Food Trade Exhibition, will host one of the world's most prestigious cooking competitions - Bocuse d'Or. The Bocuse d'Or is the most prestigious cooking contest in the world, held every two years in Lyon, France, with 24 countries selected to compete.
Bocuse d'Or Winners and Gl-events have created the Bocuse d'Or Social Commitment Award which is given to a Bocuse d'Or team for its societal involvement in areas related to food, awarded by a jury made up of international personalities recognized for their commitment and expertise on these subjects. This year Sámi reindeer herder, director of the Intentional Centre for Reindeer Husbandry and Secretary General of World Reindeer Herders Anders Oskal is one of the jury for this award which
aims to reward the teams' social involvement in actions such as food aid and combatting wastage.
Additionally, this year a group of professional and traditional chefs from indigenous Sámi and Evenki reindeer herders will present traditional dishes with reindeer products for the best chefs of the world for the dinner on January 21st of Bocuse d'Or. The cooking team of reindeer herders is a part of the NOMAD Indigenous FoodLab and supported by the International Centre for Reindeer Husbandry and World Reindeer Herders. Reindeer herders will present special delicacies from the pristine Arctic environment based on reindeer meat and berries in line with ancient traditions.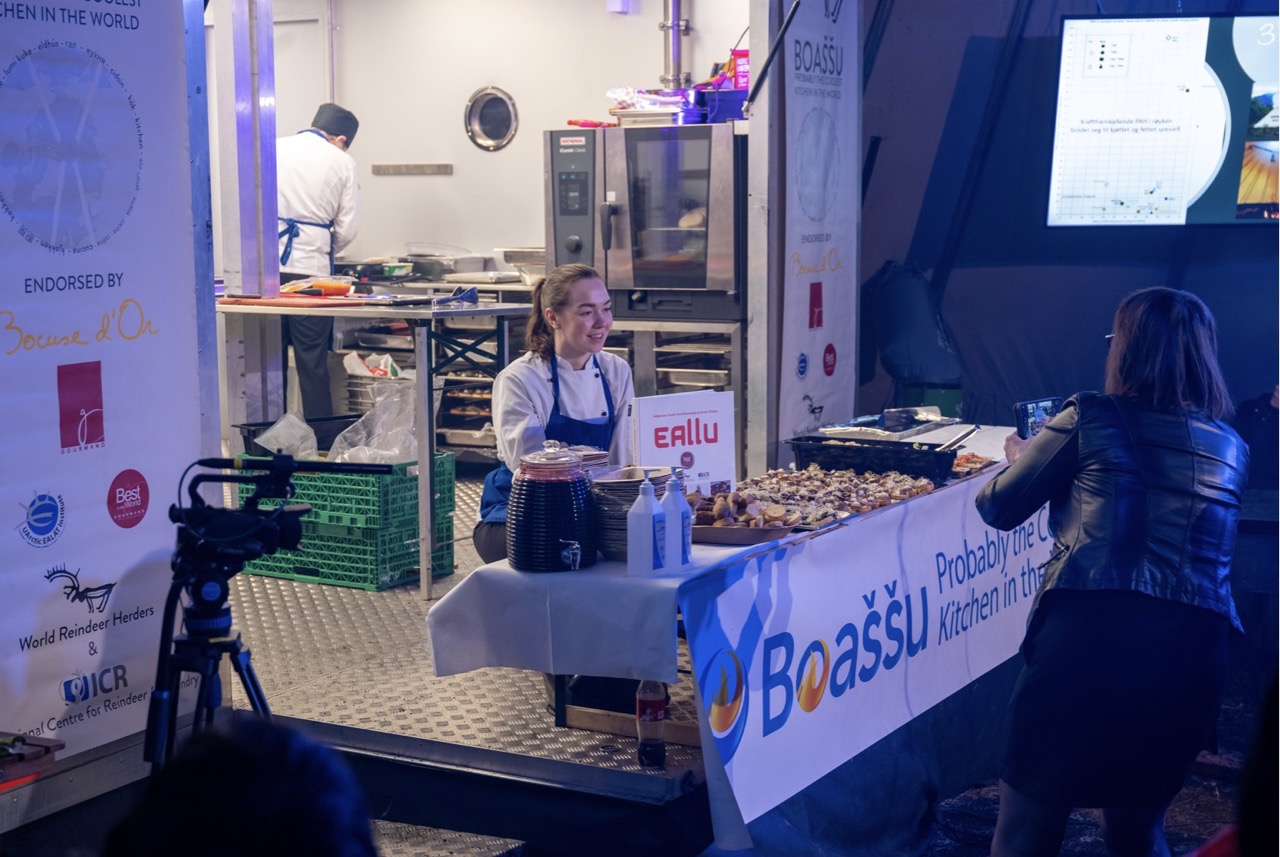 About Bocuse d'Or
For the past 35 years, the Bocuse d'Or has been an unrivalled international event that inspires the world of gastronomy by highlighting the latest trends in world cuisine, spurred on at each edition by new generations of chefs. It is also the favorite venue for many countries to promote their cuisine, their local produce and their chefs.
The Bocuse d'Or 2023 promises to be rich in. The prestigious contest continues to renew itself to reinforce its role as a laboratory of excellence and inspiration for the food service of tomorrow.
Source: Bocuse d'Or; ICR; Bocuse d'Or Winners
Photo on the right: Reindeer liver pate, traditionally smoked reindeer tounge marrow from reindeer bone cheek on bread baked with reindeer brains and broth, cream and herbs (c) ICR
Bottom photo: Sámi reindeer herder and chef Elle Save Gaup at the Boassu/NOMAD Indigenous FoodLab (c) ICR