Mikhail Pogodaev (Chair)
Mikhail Pogodaev is Even, and was born in the reindeer herding village of Topolinoe, in the Republic of Sakha (Yakutia) where he was raised in a reindeer herding family. He has a Phd in Economics, and currently works in Yakutsk at the Northern Forum as Executive Director.
---
Inger Anita Smuk (Vice Chair)
Inger Anita Smuk is a Sámi reindeer herder from Unjárga/Nesseby in the East Finnmark region of Norway. Inger Anita has been an active member of the Association of World Reindeer Herders for many years.
---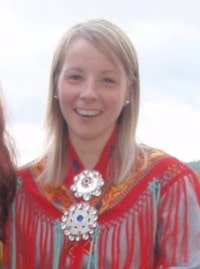 Elena Walkeapää (Vice Chair)
Young Sami reindeer herder from Northern Sweden.
---
Board members:
Mr. Mikhail Iar, Russia
Ms. Alena Gerasimova, Russia
Mr. Battulga Solnoi, Mongolia
Mr. Per-Oula Juuso, Finland