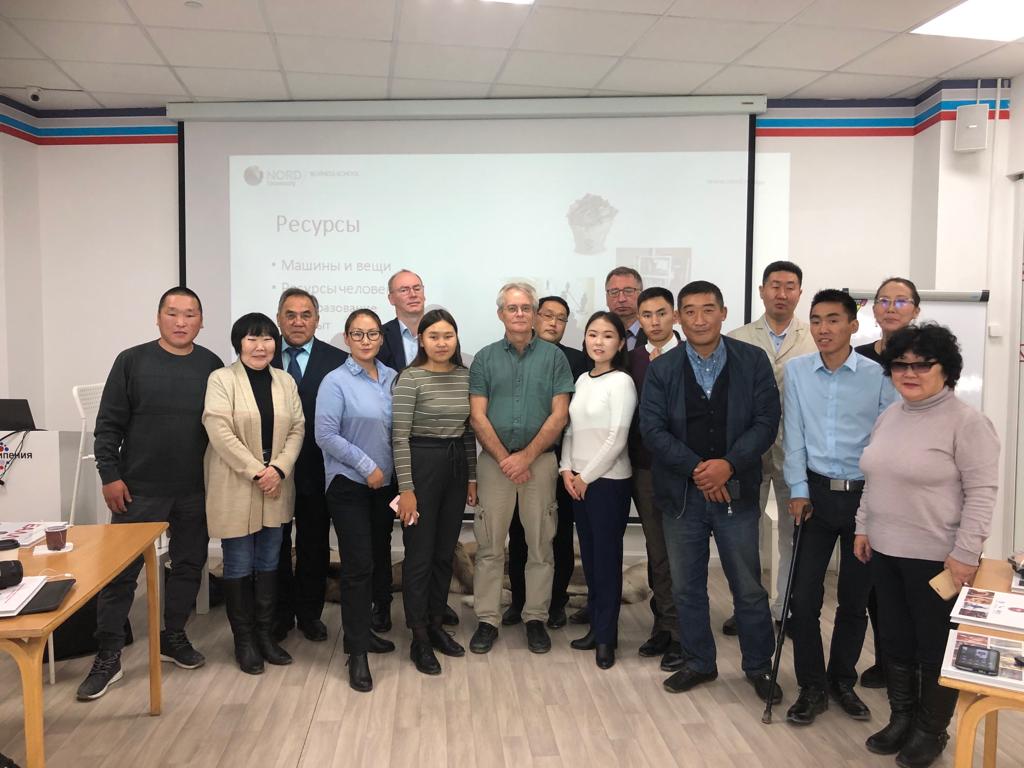 ´Food innovation leadership´ is a practical oriented course by Nord University together with UArctic EALAT Institute, International Centre for Reindeer Husbandry and Association of World Reindeer Herders, focusing on creative processes identifying business ideas and development of new business concepts related to traditional indigenous knowledge of food culture and resources. The course provides students with an introduction to how new business ideas are identified and further developed into viable business concepts, including traditional indigenous knowledge on food production and conservation as a foundation for innovation and business models.
This pilot education program is to develop, implement and refine a pilot education course for Arctic indigenous youth on food innovation and business idea planning.
A new course will be held in Kautokeino (Norway) on March 10th in the framework of the 1st Arctic Indigenous Peoples´ Food Congress (9-13 of March 2020).
Previous course was held in Yakutsk in September 2019 in cooperation with North Eastern Federal University UNESCO Department during the Northern Sustainable Development Forum with more than 30 students of universities and colleges. The educational-advisory session had topic "International experience in doing business in the field of reindeer husbandry and fishing".
Learn more about the course in Yakutsk here
Photos by ICR